Elisam grading machine
powered by Ellips technology
Tomato grading machine – this is how you can expand your business potential
Do you have the ambition to increase the capacity of your business? Are you facing challenges such as labor issues and inconsistent quality? With our leading tomato grading machine you have the full control to grow as a preferred supplier.
Maximize throughput with less labor
---
Every tomato counts, every single minute of grading is important – it's why the Elisam GranTorino tomato grading machine is is build for speed and exceptional capacity. Such huge throughput will transform your business productivity, profitability and reduce dependance on labor. Make every single tomato from your harvest count, with minimal waste.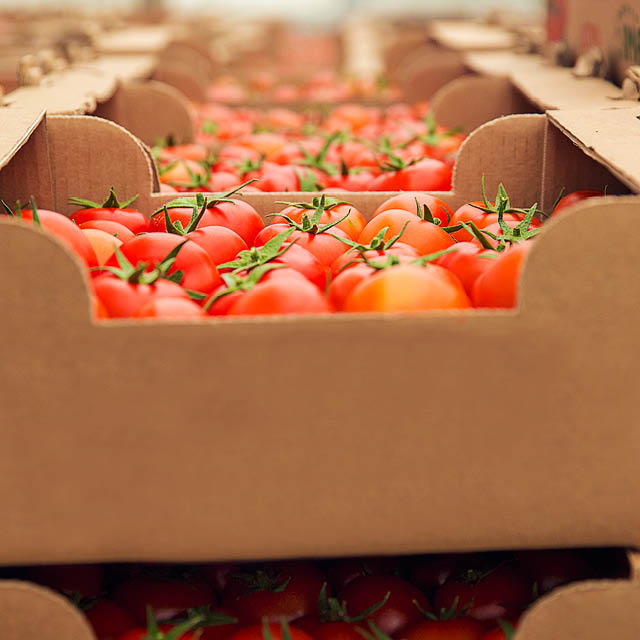 Consistent quality is everything
---
By consistently achieving your client's quality requirements every season, it takes your reputation to the next level. And so GranTorino analyzes each tomato inside and out, detecting size, weight, color and quality. With every tomato graded correctly, you'll maximize the return on each harvest while delivering exactly what your customer needs.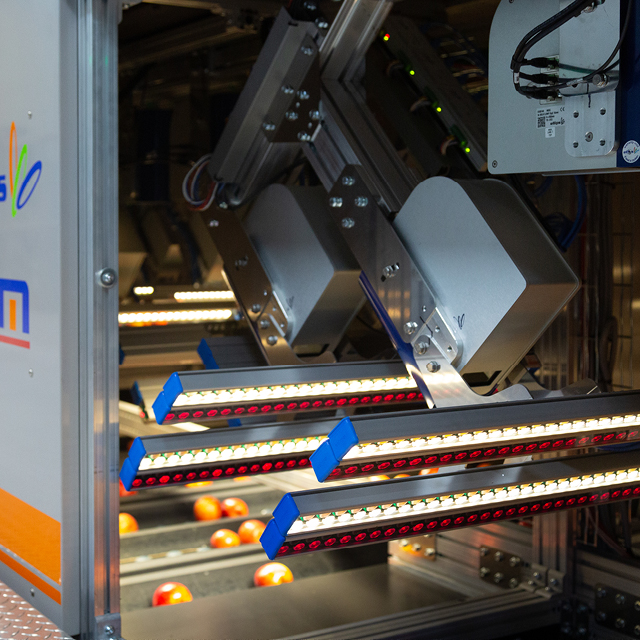 Get the most value from every tomato
---
When it comes to growing tomatoes, you're the expert. And when it comes to growing revenue, we know how to help. With the combination of our world-class grading software and the GranTorino grading machine you'll get the most value from your tomatoes by maximizing yields and reducing food waste. It's highly flexible and lets you to meet any market demands or export criteria – helping you strengthen your position as a preferred supplier and achieve a faster return on investment.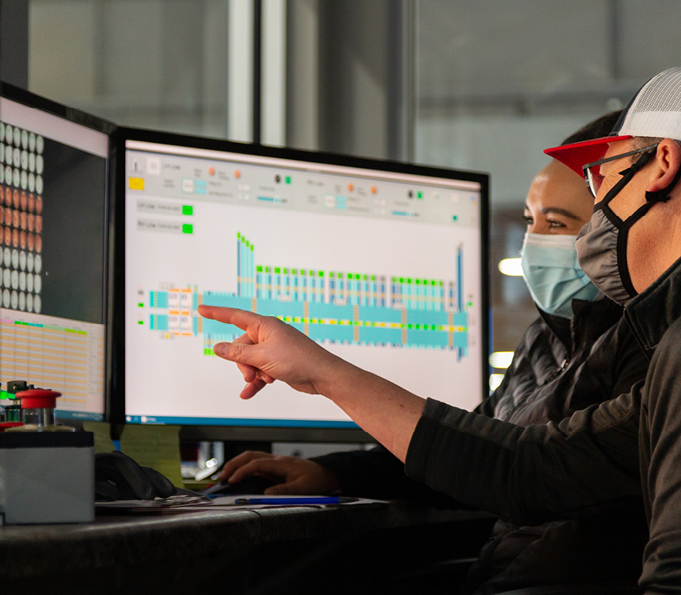 360° precision grading
Whatever the size or shape of your tomatoes, GranTorino grading machine handles them all. Its unique rotating carrier creates a 360° view of each tomato, allowing you to analyze the entire surface for quality characteristics and defects.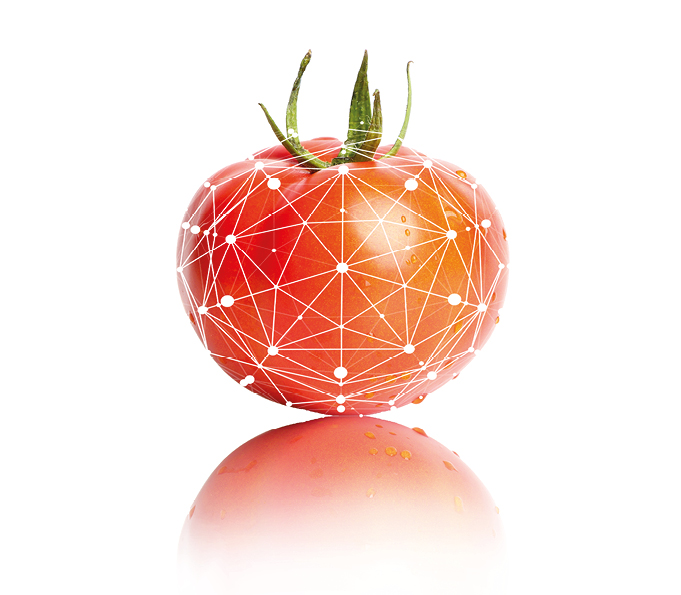 A heavyweight in weighing
The GranTorino tomato grading machine volumetrically weighs every tomato at high-speed using images from advanced cameras. Our unique TrueSort™ software also monitors the average product weight and capacity per hour.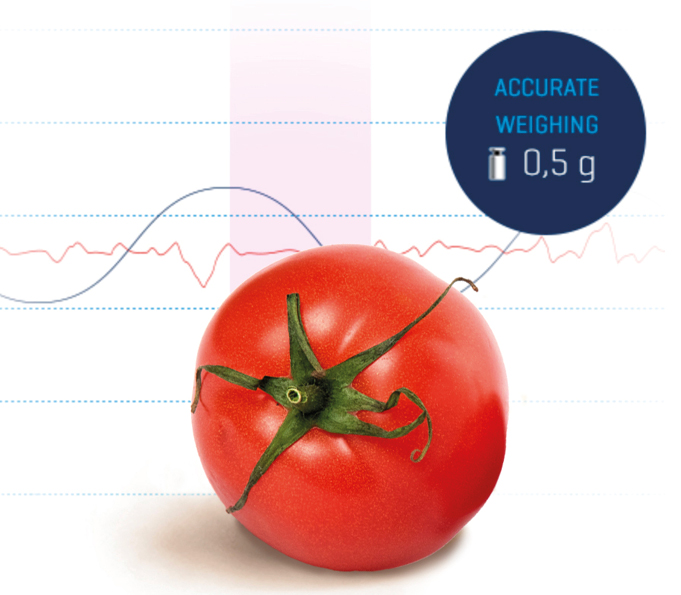 It all measures up
Every tomato rotates under the camera as 40 images are taken to measure the entire surface. This lets the machine calculate the precise diameter, length and surface area. It will also recognize shape related defects or doubles (2 tomatoes in 1 cup).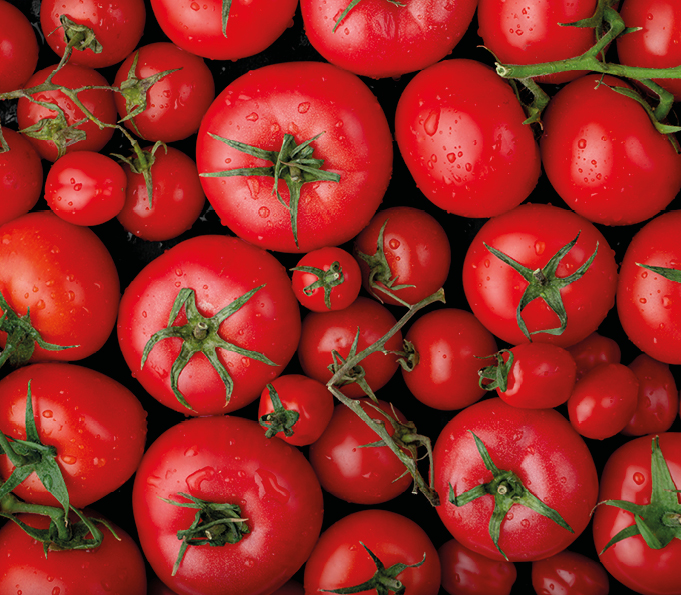 Grade every color
Ultrafine color separations are created using TrueSort™ software allowing operators to quickly create or modify color profiles. Then using live feedback from the cameras, the tomato color is accurately graded.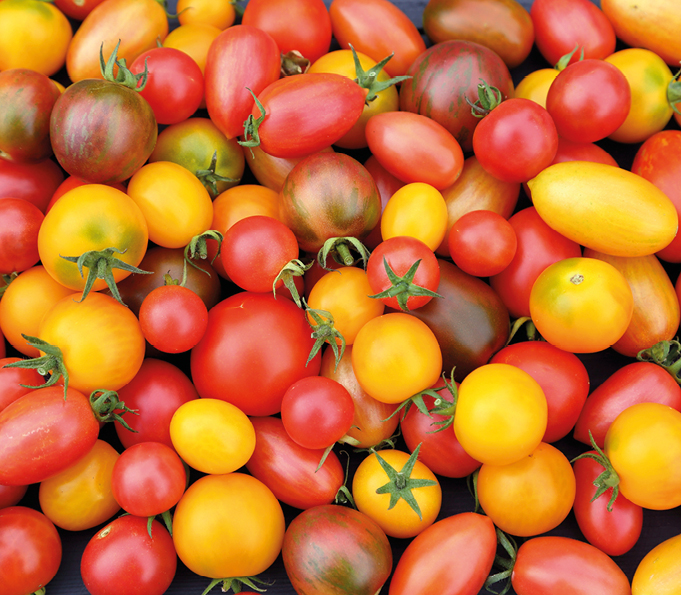 Stay in full control
TrueSort's™ easy-to-use dashboard gives real-time data such as the percentage of defective tomatoes, the amount of waste and the distribution of different quality aspects for each batch. This lets you make accurate operational decisions on-to-go whilst also giving you the freedom to incorporate data from your sorting process into dashboards and ERP systems.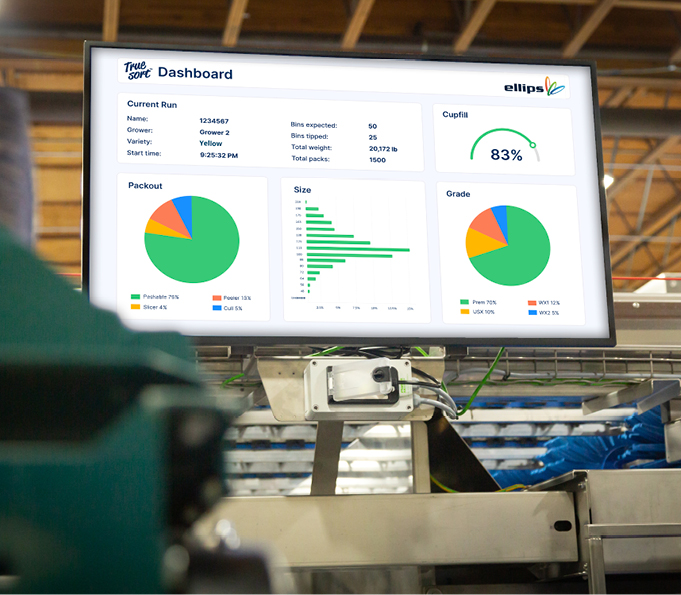 End-to-end traceability
From infeed to packaging, end-to-end traceability is crucial to guaranteeing tomato quality and safety. These insights can help improve your profitability, optimize your operating efficiency, analyze yields, and reduce food waste. It's why every package is labeled so it can be tracked and traced back to the original grower and the field it came from.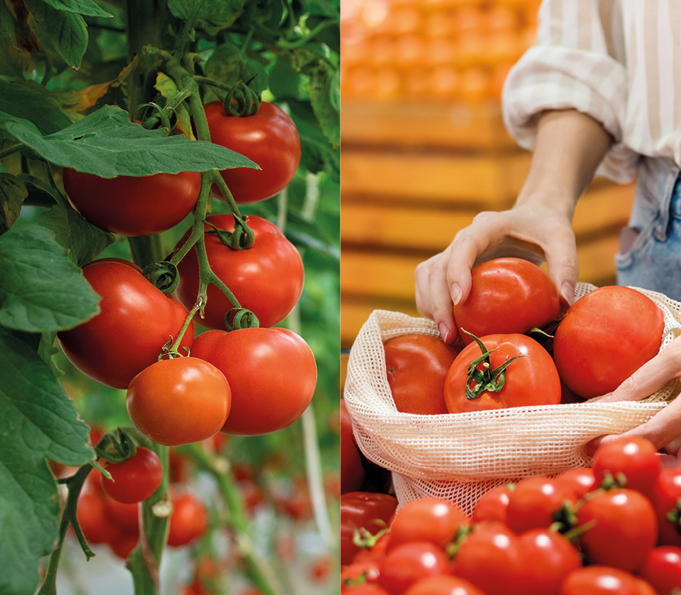 Meet a next-generation tomato sorting machine
---
The robust and reliable Elisam GranTorino is an industry-leading tomato grading machine. Its unique mechanical design delivers gentle, yet fast and accurate handling of any type of tomato. Everything your business needs to accelerate its success.
The fastest and most accurate sorting machine in the industry

Get the best of both worlds. Speed in order to deliver maximum capacity – and accurate defect detection to maintain consistent quality. With the Elisam GranTorino you can sort tomatoes at lightning speed whilst knowing you'll meet all quality requirements.
Best product handling and full surface inspection

GranTorino delicately handles your tomatoes without ever damaging them. Its unique rotating carrier them gives you a 360° view of each tomato. Such grading means you'll maximize the return on each harvest while delivering exactly what your customer needs.

Robust and reliable grading machinery for maximum uptime

The Elisam GranTorino is the most robust and reliable grading and sorting machine in the industry giving your business maximum uptime, so your operation can keep running at a fast pace. As a result you can process twice the amount of orders you normally would.
Discover the GranTorino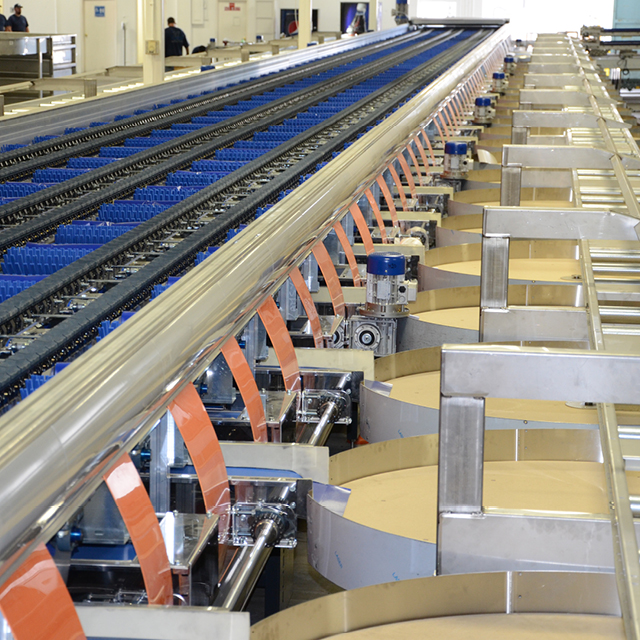 Tomato grading and packing with the finest results.
It's all fully integrated so your entire packhouse works as one
---
Working directly with hundreds of packhouses around the globe, we've fully integrated our machines into each individual facility. Together with our partners, we'll do the same for you ensuring your entire packhouse is optimized and seamlessly connected across multi-head weighers, bin tippers, washing and waxing machines, drying tunnels, palletizers, packing tables and automated packaging.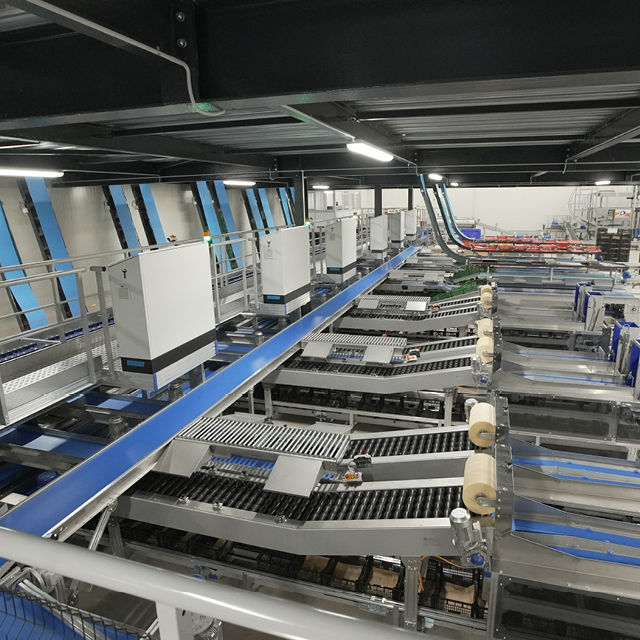 Pear packing as efficient as our grading
---
As we offer a complete solution, our service doesn't stop once the tomatoes are graded, we can also offer customized packaging solutions. Our technology is designed to reduce packing and labor costs, whilst making your packhouse more efficient. As it's an automated system, it will distribute the tomatoes into boxes, bags, bins, totes or tanks, eliminating the need for human labor.