Cherry tomato grading machine
Next-gen cherry tomato grading machine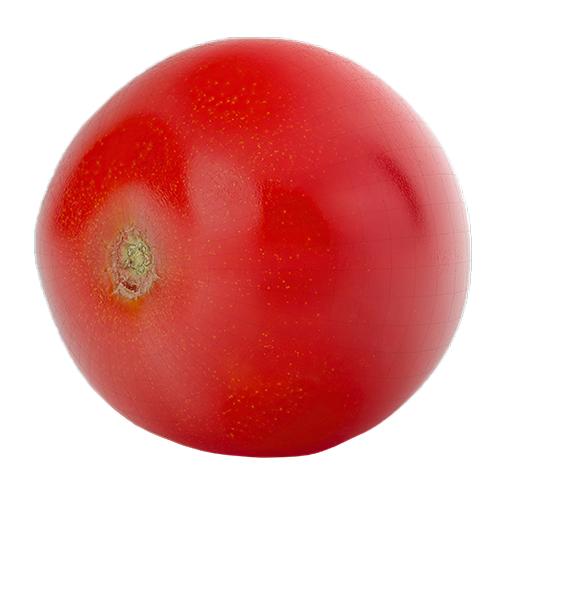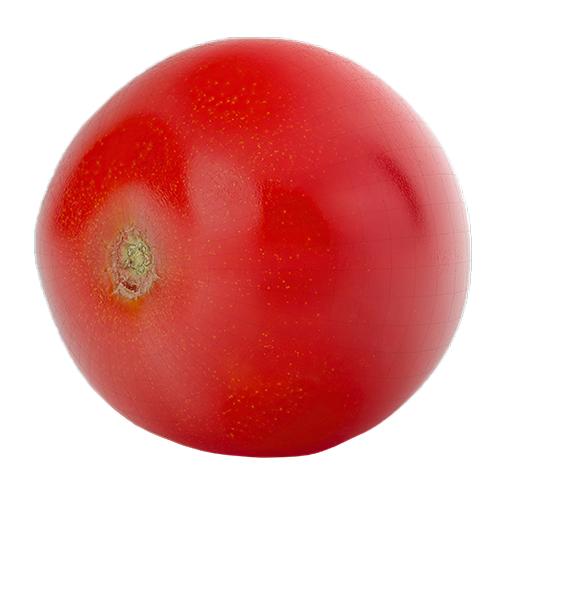 Elifab grading machine
powered by Ellips technology
Cherry tomato grading machine:
this is how you can expand your business potential
Do you have the ambition to increase the capacity of your business? Are you facing challenges such as labor issues and inconsistent quality? With our leading cherry tomato grading machine you have the full control to grow as a preferred supplier.
Maximize throughput with less labor
---
Give your packhouse the ability to accurately sort millions of individual cherry tomatoes at exceptional speed without damaging the fruit. As everything is automated with our Tomato Class grading machine, you'll maximize your throughput with consistent quality and reduce the need for workers.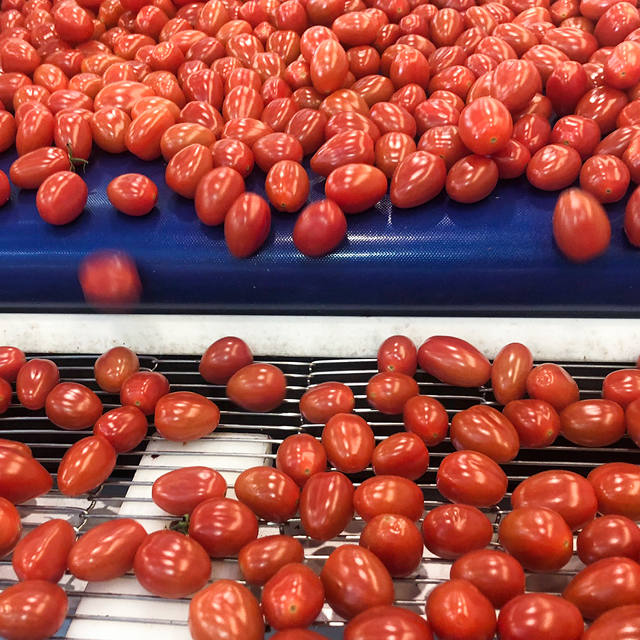 Consistent quality is everything
---
Extract the most value from every batch and maintain your reputation for quality with superior accuracy. High-tech cameras capture 30 images for every single cherry tomato, resulting in near-perfect size, color separation, brix detection (sweetness) and highly accurate sorting of defects such as softness, stem, rot, splits, cell breakdown, cuts and stink bug marks.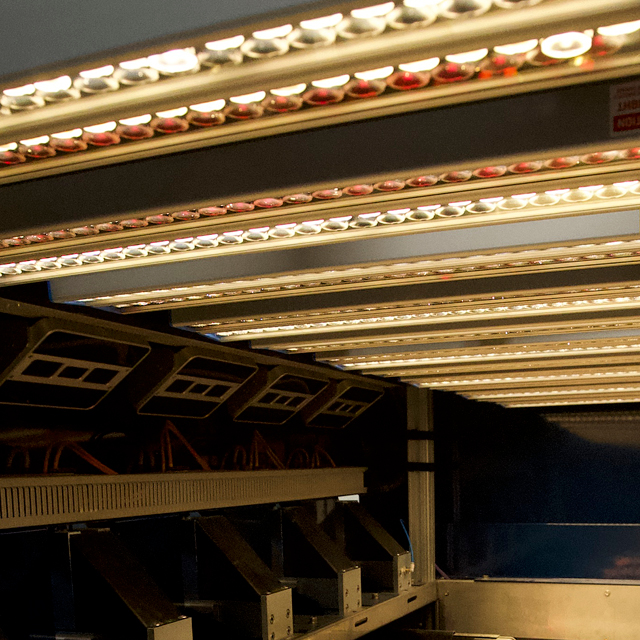 Extract max value from every cherry tomato
---
When it comes to growing cherry tomatoes, you're the expert. And when it comes to growing revenue, we know how to help. With the combination of our world-class grading software and the Tomato Class grading machine you'll get the most value from every single cherry tomato, by maximizing yields and reducing food waste. Plus you'll be able to meet specific customer demands such as longer shelf-life cherry tomato or larger cherry tomatoes, strengthening your position as a preferred supplier and achieve a faster return on your investment.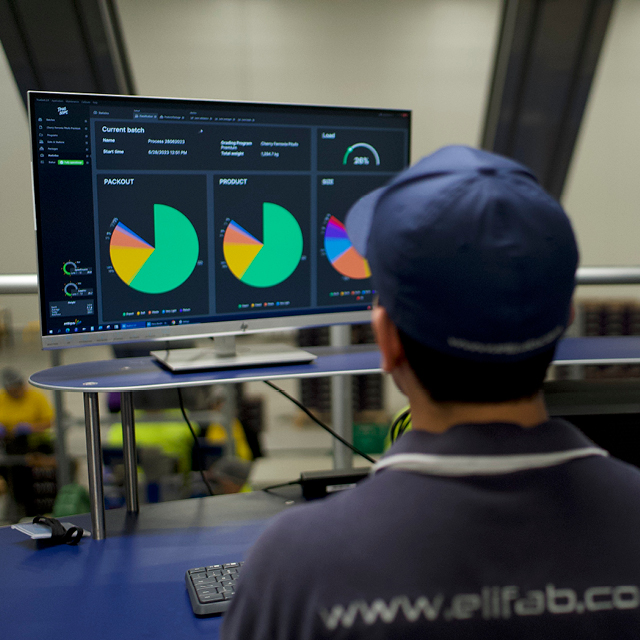 Advanced cherry tomato grading
Accurate quality checks
You need cherry tomatoes that look good, taste good and can travel. Ellips TrueSort™ software leads the industry in accurately detecting the most common defects and quality characteristics inside and out such as stem, rot, splits, brix (sweetness), cell breakdown, cuts, stink bug marks and more

It also allows you to sort cherry tomatoes into different classes based on softness and firmness. Great for meeting premium, local and export demands.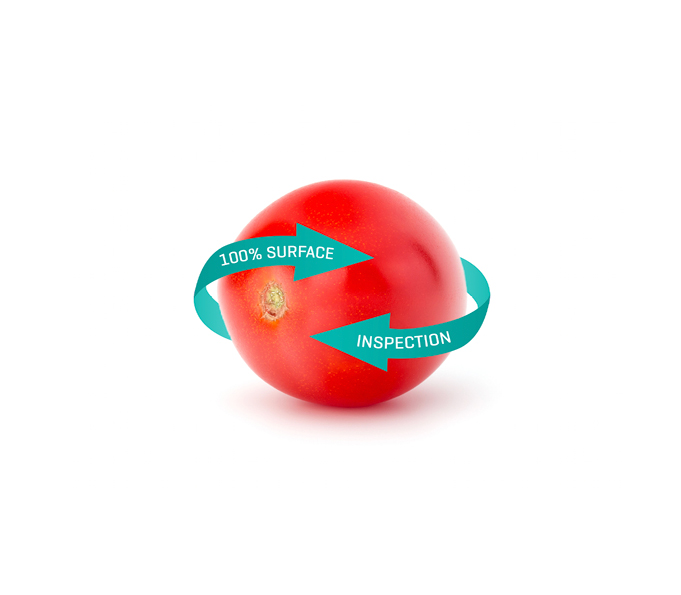 A heavyweight in weighing
Even at incredibly fast speeds, TrueSort™ is able to accurately weigh every cherry tomato. It does this by weighing each one volumetrically using images from high tech cameras. The software also monitors the average product weight and capacity per hour and displays it on your visual dashboard.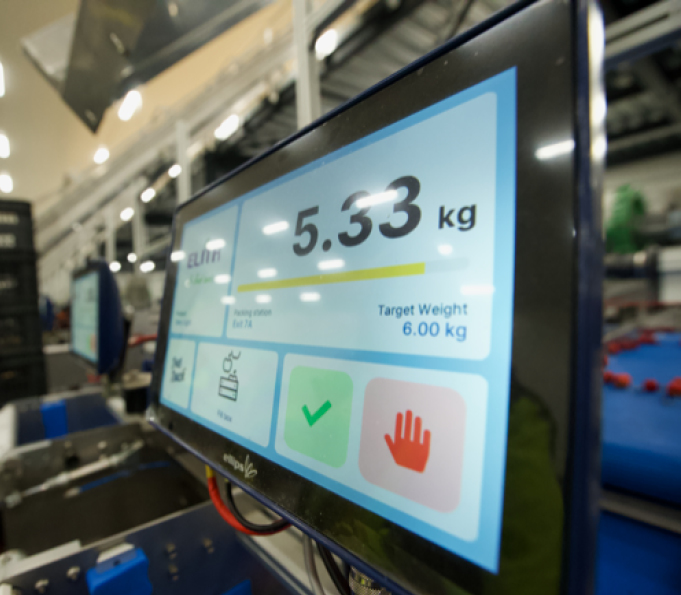 Next level measuring
From small to jumbo, the TrueSort™ software takes multiple diameter measurements to determine the size of every kind of cherry tomato. The cherry tomato rotates under the camera, so you're able to measure the entire surface. Specialized algorithms then determine the shape of the product ensuring flat cherry tomatoes are sorted from those with a more rounded-shape.
Grade every color
The Elifab TomatoClass achieves precision color separation by using live feedback from its high-resolution cameras combined with TrueSort software. Together they'll grade multiple color classes and make sure different shades of red, yellow, and green cherry tomatoes can easily be sorted.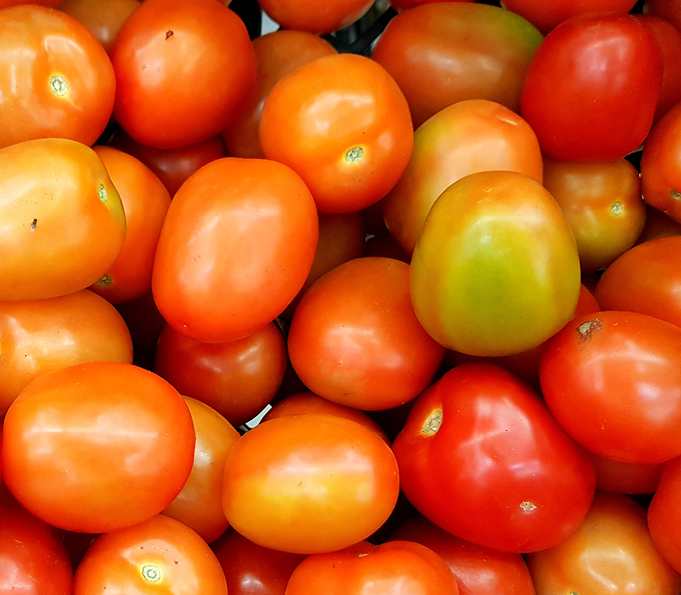 Stay in full control
TrueSort's™ easy-to-use dashboard gives real-time data such as the percentage of defective cherry tomatoes, the amount of waste and the distribution of different quality aspects for each batch. This lets you make accurate operational decisions on-to-go whilst also giving you the freedom to incorporate data from your sorting process into dashboards and ERP systems.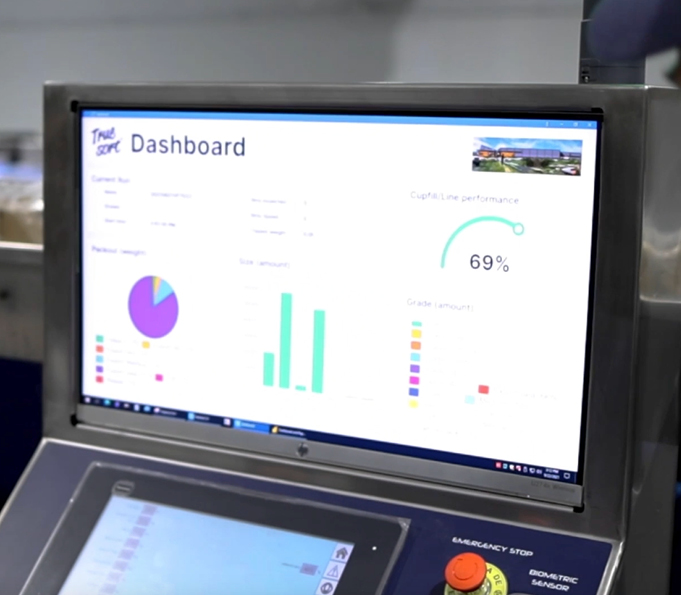 End-to-end traceability
Always knowing where your cherry tomatoes are located, from infeed to packaging, is crucial to guaranteeing quality and safety. With end-to-end traceability, you can optimize your operating efficiency, analyze yields, and reduce food waste. Each package is labeled and can be tracked and traced back to the original grower and the field it came from.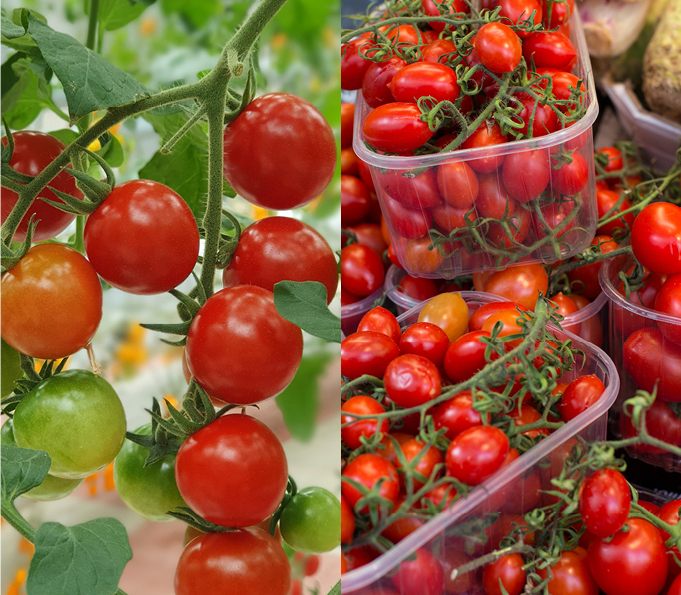 Want to know if this cherry tomato grading machine is something for you?
Wondering if this will work for your own cherry tomatoes? Get in touch and bring your own cherry tomatoes.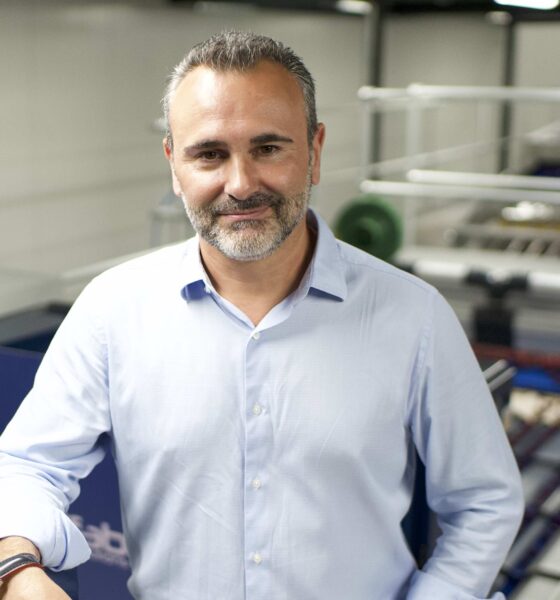 Elifab Tomato Class cherry tomato sorting machine
---
Trusted by world's best growers and packers, Elifab Tomato Class grading machine is an industry-leading solution. Not only are you guaranteed the lowest total cost of ownership, but you'll be able to stay at maximum speed to meet all delivery and quality needs.
Consistent quality at high speed

Cherry tomato season is short, packhouse space is often limited, and you want to process and pack your harvest to get it to your customers as quickly as possible. It's why growers and packers trust the Elifab Tomato Class sorting machine that combines incredible speed and accuracy, with delicate handling and huge capacity.
Delicate handling, even at top speed.

Fast processing shouldn't come at the expense of fruit. It's why Elifab uses our world-first, specially designed silicon curtains that reduce speed whilst keeping the fruit separated. Together with the lowest transfer height throughout the whole process, we have achieved the most delicate handling with little or no impact on your cherry tomatoes.
Cleverly designed to fit any packhouse

World-class quality doesn't have to mean giant machinery. By collaborating with customers in packhouses of all shapes and sizes, we designed Elifab to have the smallest footprint in the market. Added to this, its compact cherry tomato sorting machinery can be installed quickly and is very easy to maintain and clean – meeting all strict food safety requirements.
Discover the Tomato Class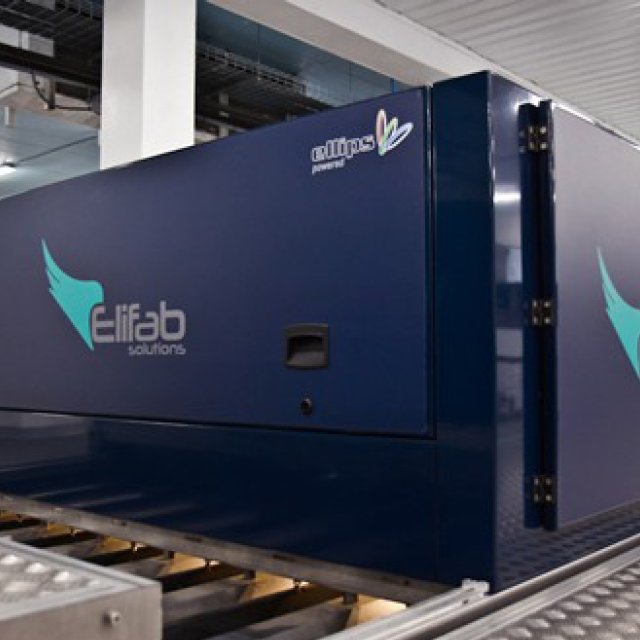 Cherry tomato grading and packing with the finest results.
It's all fully integrated so your entire packhouse works as one
---
Working directly with hundreds of packhouses around the globe, we've fully integrated our cherry tomato grading machines into each individual facility. Together with our partners, we'll do the same for you ensuring your entire packhouse is optimized and seamlessly connected across multi-head weighers, bin tippers, washing and waxing machines, drying tunnels, palletizers and cherry tomato packing machine (packing tables and automated packaging).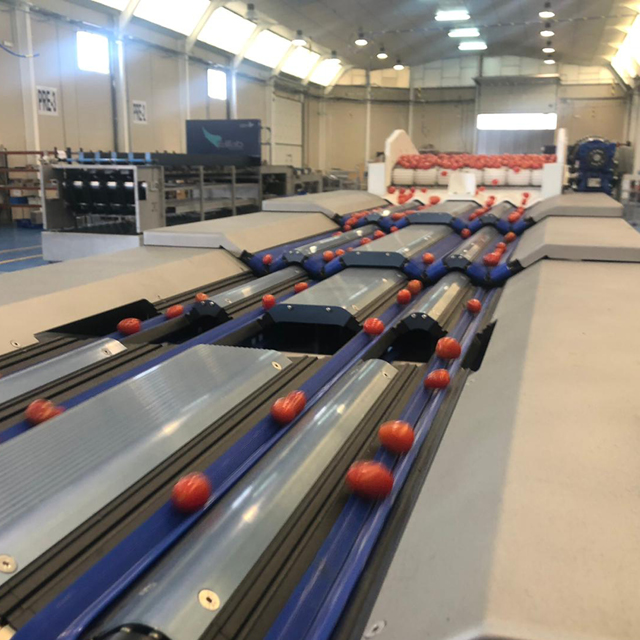 Cherry tomato packing machine
---
With MatExakta cherry tomato packing machine, everything is taken care of with minimal human intervention. It's an automatic weighing and packaging solution, that allows you to easily switch between different packaging materials such as cartons, plastic, paper pulp and forms like punnets, shakers, buckets, and clamshells. Whatever's used, everything happens automatically and precisely, down to the lids being placed on the trays and labelling with the correct label.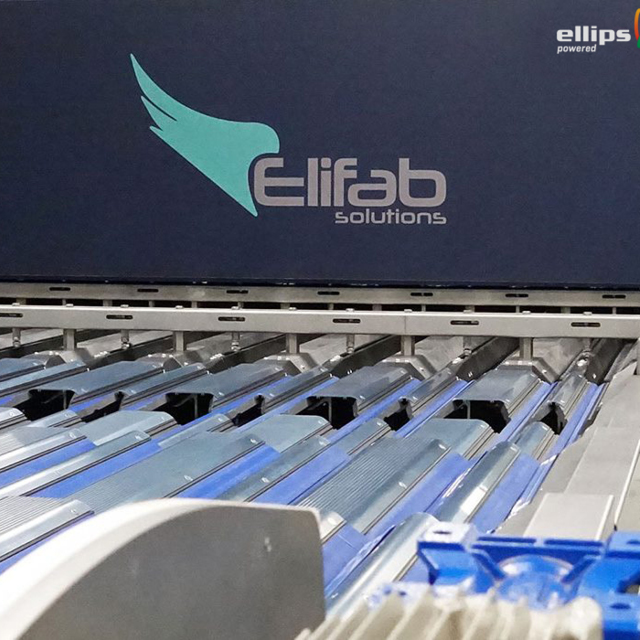 Ready to revolutionize your cherry tomato business?
---

Maximize throughput with less labor dependency

---

Consistent, superior quality

---

Extract max value from every cherry tomato